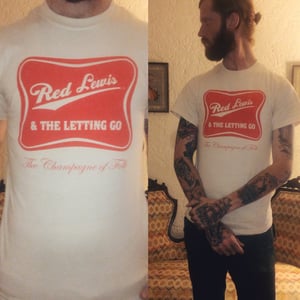 $

10.99 - On Sale
You too, could be living the high life if you were sporting one of these mighty fine shirts.
Why not treat yourself since you're already here & get the bundle that's offered in the ordering options? That way you'll get a shirt, a copy of the EP (for more information on the EP check it out in the store) that was meticulously assembled by the frontman himself, along with some RLATLG buttons!
Screen printed locally in Richmond, Virginia onto cream coloured gildan cotton tees. The shirts are pre-shrunk & their sizes/fit run the same as American Apparel.
(XL-XXL available upon request)